Clipper lighters
Clipper Refillable lighters
Clipper lighters
Lighters come in many shapes and sizes, and do you know why? Because a lighter is a thing. You don't want to be seen with every lighter, but with a lighter that suits you.
While the basic design for lighters has barely changed since their arrival nearly 100 years ago, among the billions of lighters sold each year, there are also a handful of collector's items. Not that we offer these collector items here, but it proves that a lighter is more than a device to light your cigarette.
At Novus you buy the regular lighter. Just one that always works when you need it, but that also looks nice. And all that for an affordable price.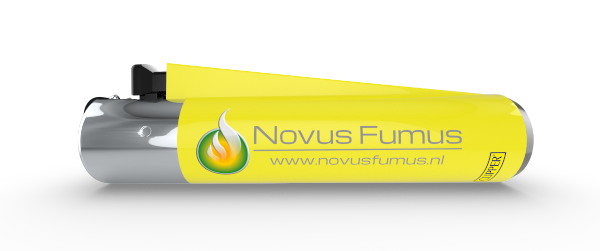 Clipper lighter
Clipper is one of the best known and best lighter brands in the world. The first design dates from 1970 and was made in Barcelona. Clipper lighters are known for their round shape and liftable gear. Clipper lighters are durable because they are refillable and you can replace the flint, so you never have to throw it away. (it might one day become a collector's item).
Advantages Clipper lighters:
Refillable
Replaceable flint
Flame gets bigger when you aim it down
Durable lighters

The Clipper lighters are really sustainable. You can replace all parts of the Clipper lighter with spare parts. Only with Clipper can you refill the gas and flint and replace the spark wheel. This is what makes the Clipper lighter so special.
Multifunctional
The first Clipper lighter was made in 1970 and now the worldwide production level is about 450 million units per year, making it the second largest lighter manufacturer in the world. Some people associate the use of the Clipper lighter with hand-twisted cigarettes. This is due to the removable flint system often used by smokers to compress tobacco into home-made cigarettes. It is also often used when smoking marijuana because the flint system doubles as a tamper.