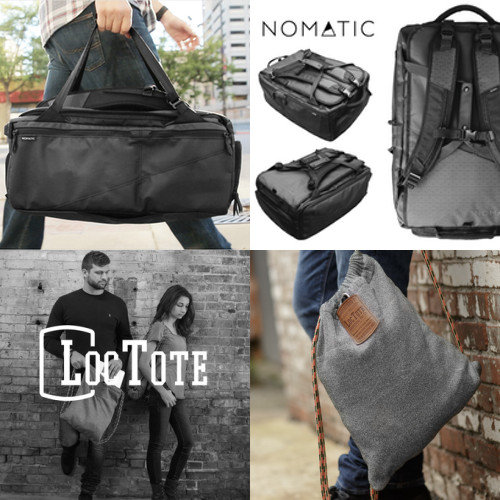 Backpacks & Accessories
The products on this page have all been successful Kickstarter.com projects. The LocTote backpack has raised more than 1.5 million USD, and the NOMATIC Travalbag more than 3 million. You can now order them free of shipping cost.
Exclusive Backpacks
LocTote
A brand new brand and has made a backpack that does not give pickpockets and thieves any chance. The fabric is cut-resistant and 5x stronger than Kevlar. You can also purchase this bag directly from
LocTote
in the US, but you will pay additional shipping costs and import duties.
NOMATIC
has developed a backpack that has really been thought of. The bag has more than 20 features like a waterproof bottle holder, a specially secured compartment for your card and passport and a separate box for your laptop and tablet. This bag is suitable for carrying a hand luggage on an airplane, but big enough to take everything you need for a 3 to 7 day holiday or city trip.
Read more