A Beginners Guide to Micro dosing with Happy Tea
Have you heard about the health benefits of microdosing with Happy Tea? This form of herbal consumption is becoming more popular as a way to increase mental clarity and productivity, without feeling the jittery effects that traditional caffeine can have. Learn how to get started with our beginner's guide.
Where to buy Happy Tea?
Order Happy Tea online in our webshop. We ship to all the countries within the European Union (except Malta). All of our packages are discrete and we always provide a link to track your order.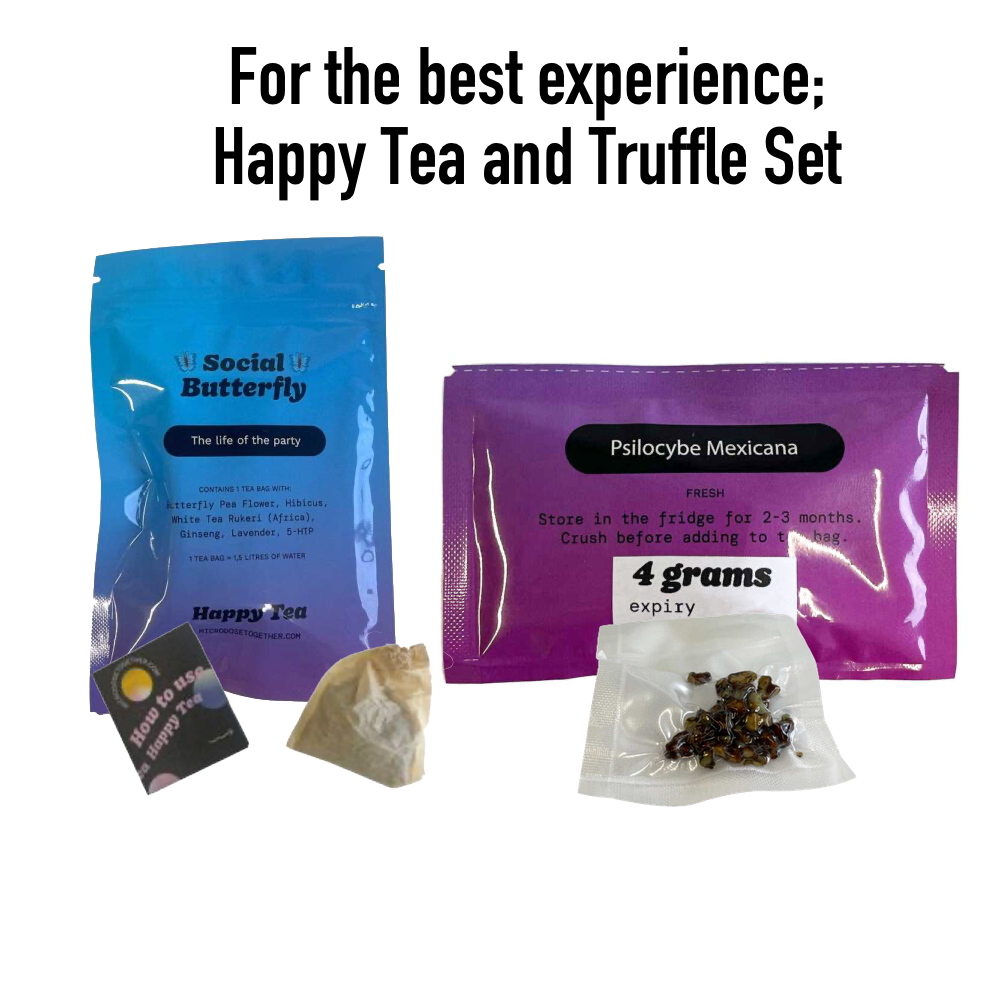 How Much Happy Tea Should You Take?
When it comes to how much Happy Tea you should take on a daily basis, it will vary depending on your body's sensitivity and your tolerance for the plant. Generally, it is recommended that you begin with a low dose (1-6g per day) and increase from there until you find a level that works for you. It's important to note that some people may feel effects at even lower doses, so use caution when increasing your dose.
What to Expect When Microdosing with Happy Tea?
When microdosing with Happy Tea, you can expect to experience mild physical and mental energization. You may feel more alert and focused, as well as an overall sense of wellbeing. Many people find that microdosing helps reduce stress levels, boosts creativity, and enhances their ability to think clearly. However, it's important to be mindful when dosing as the effects can vary from person to person.
Preparing and Drinking Your Microdose of Happy Tea
Once you have decided on the appropriate microdose of Happy Tea, the next step is to prepare it. For the best results, use two teaspoons of Happy Tea mixed in eight ounces of hot water. Let the tea steep for five minutes and then strain to remove any sediment before serving. Enjoy your microdose before meals or anytime you need an energy boost and mental clarity throughout your day.
Understand the Benefits and Side Effects of Microdosing with Happy Tea
Microdosing with Happy Tea can provide a range of therapeutic benefits, including increased mental clarity and alertness, improved mood, reduced stress levels, an enhanced sense of well-being, and improved sleep quality. However, like any herbal remedy it is important to understand the potential side effects so that you can monitor your reaction accordingly. Some reported side effects from microdosing with Happy Tea include dizziness and headaches in some people. It is always recommended that you consult with your healthcare practitioner before starting on any new supplement.