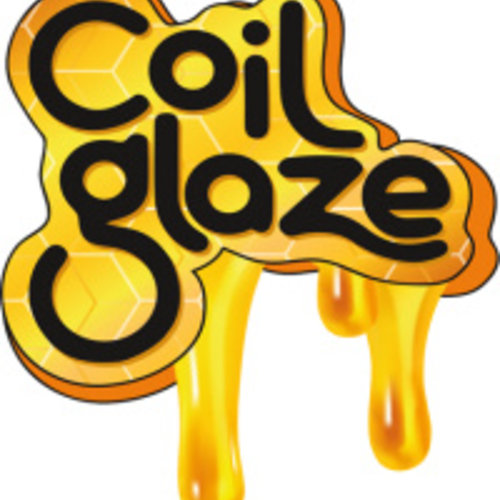 Do you like sweet e-liquids? Then, you will definitely love the e-liquids of Coil Glaze. This brand has four very exclusive e-liquids, all of which have the taste of a delicious pastry or biscuit. Coil Glaze is part of the larger Craft Vapes which is based in Los Angeles. This brand also has various flavours of e-liquids. The e-liquids have a 20PG/80VG base. The lower the PG, the thinner the liquid. The liquids of this brand are thus quite thick and give lots of vapour. The four flavours have a nicotine level of 3, 6 or 12 mg and come in a 10 ml bottle. Choosing e-liquids without any nicotine is also a possibility. The e-liquids are manufactured from certified ingredients and are free of harmful substances.
Coil Glaze e-liquids
Coil Glaze strives for truly unique flavours, for example, an airy cake filled with strawberry cream flavour. They are delicious liquids for sweet tooths fans of tastes from the bakery. You cannot get it any sweeter than this! For example, the Them Applez e-liquid tastes like a soft, fresh pie with an apple-cinnamon filling and with some whipped cream on top. Sounds delicious! Just like the Honey Bunz, which tastes like a delicious pastry with honey glazing, soaked in cane sugar. For a light snack you go for the Berry Bluez liquid. This is a pie made from blueberries, whipped cream and a little bit of powdered sugar. Are you more a fan of sweet strawberries? The Whipped Dreamz e-liquid has the taste of a creamy cake poured in strawberry syrup and with a strawberry cream filling inside. So delicious, it is hard to resist!
You can contact Novus Fumus if you have questions about Coil Glaze e-liquid