Vaporly
Vaporly Green Smoke Cartomizers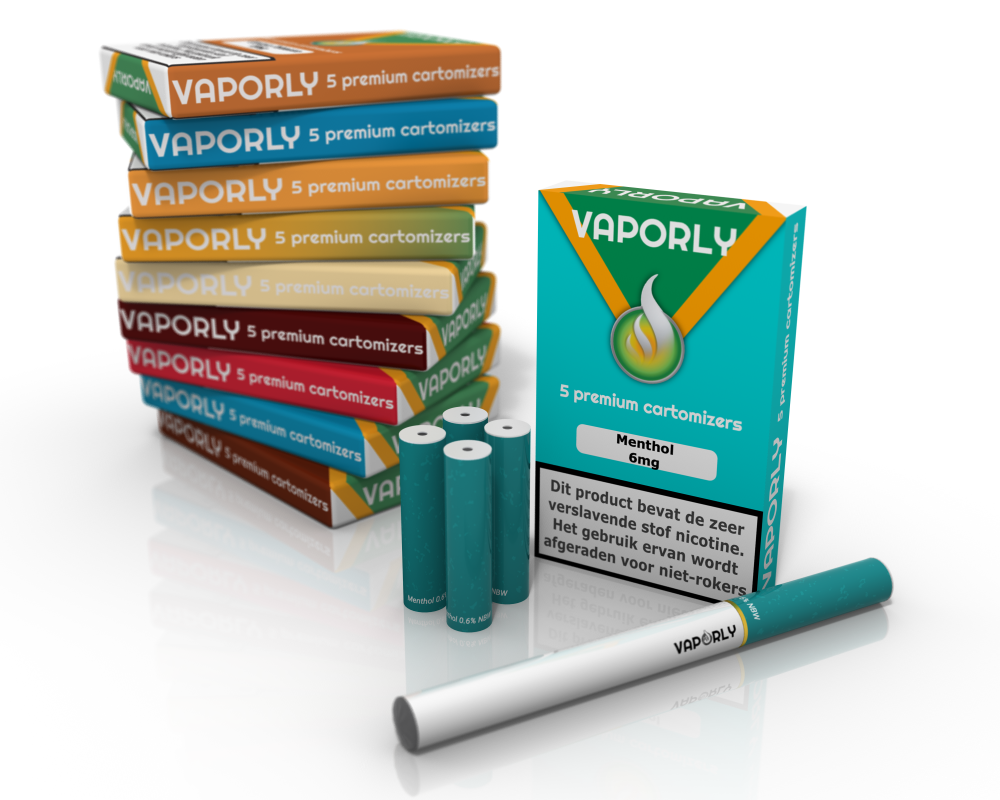 Vaporly Cartomizers are made in the same factory as the original GreenSmoke cartomizers. If you were satisfied with GreenSmoke, Vaporly can be a good alternative for you.
Each cartomizer equals about 15 to 18 cigarettes. This depends on your vapor behavior.
Screw the cartomizer onto the battery and the e-cigarette is ready for use. No mess, no buttons to press, and no heavy e-cigarette. It is just as if you are smoking a normal cigarette, but without tar and stench.