Click flavor capsules for cigarettes and other alternatives for the menthol cigarette
Are you looking for an alternative to the menthol cigarette? Click capsules for cigarettes are popular with smokers. Choose from the more than 20 flavors that we can offer you. Order 10 products or more and you will automatically receive a 10% discount
Click flavor capsules for cigarettes and other alternatives for the menthol cigarette
The sale of menthol cigarettes is prohibited from 2020, but the sale of menthol filters, click capsules, and tubes are still allowed. With these alternatives to the menthol cigarette you can make your own flavored cigarettes. We have listed our TOP 5 for you;
1) Aroma King Click capsules
Do you crave the menthol flavor of your cigarettes? Then the Aroma King Menthol Click capsules are the right choice for you, because at Aroma King your taste is firmly anchored in the name of the brand! With us you get 100 balls with a natural menthol flavor, which come in a handy box! Would you rather try a different flavor? You can choose from over 15 different flavors.
2) FrutaStick Menthol Ice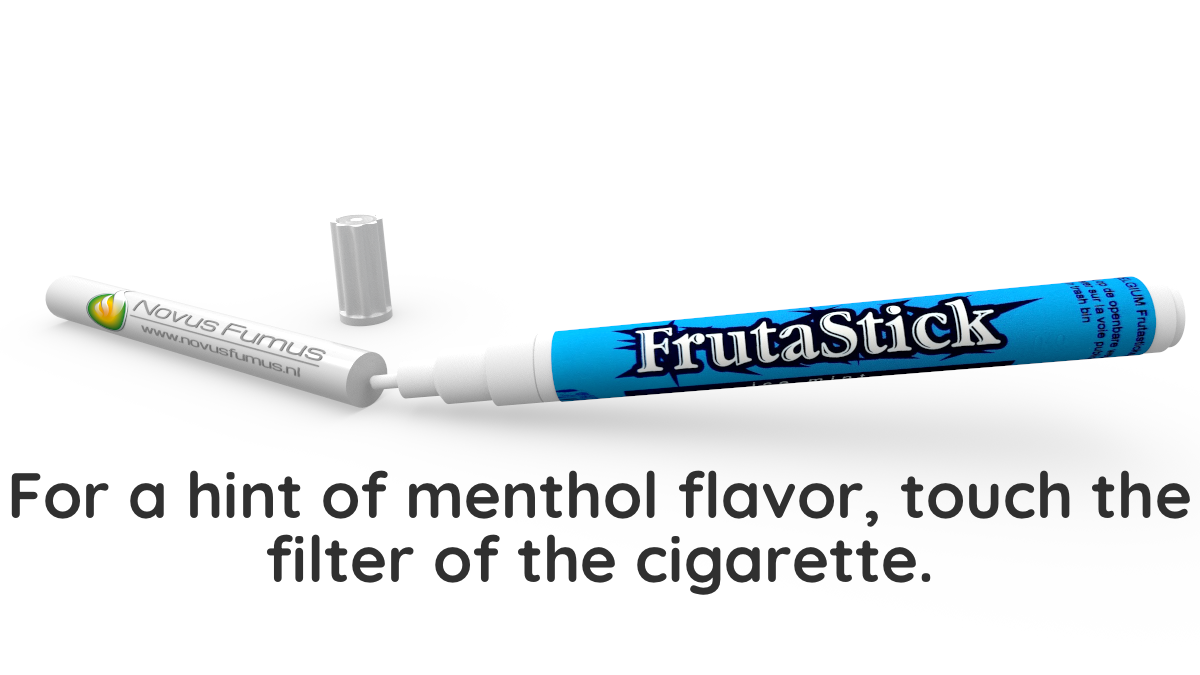 With the FrutaStick you can turn every cigarette into a menthol cigarette. The Frutastick is easy to use.  Just draw a line on your cigarette or place a dot on the filter. Do you prefer a more fruit-flavored cigarette?   You can choose from 3 more flavors in our webshop. 
3) Menthol tubes and filters

Menthol filters have a refreshing menthol flavor. With these menthol tubes and filters, you can easily and quickly make your own menthol cigarette, and an additional advantage is that you also get less tar and nicotine.
4) Make your own cigarettes with a tube stopper
A tube stopper or cigarette maker is a device that you need to make your own cigarettes. There are various types of tube stoppers that you can choose from. We have several manual tube stoppers that are perfect to start with and make your own cigarettes for your own use. Do you need more? Then buy an automatic tube stopper.
If you are not sure whether making your own cigarettes is for you, you better get a manual tube stopper to save money.
5) Menthol Aroma cards
Menthol cards are cards that give your cigarette a menthol flavor. It works very simply: you put the cards in your cigarette pack and these cards ensure that your cigarette gets a menthol flavor within 1 to 2 hours. The longer you add the ticket, the stronger the flavor will be.