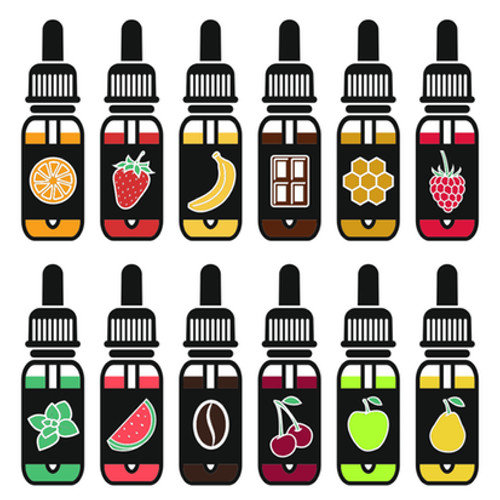 e-Liquids
Sie suchen nach neuen Geschmacksrichtungen E-Liquid Ihre E-Zigarette mit ihm wieder zu füllen? Dann sind Sie an der richtigen Stelle an Novus Fumus. E-Liquids in vielen verschiedenen Geschmacksrichtungen erhältlich sind, den Geschmack von Tabak bleib...
Are you looking for new e-liquid flavors to refill your e-cigarette with? Then you came to the right place. E-liquids are available in many different flavors, the taste of tobacco still remains the most popular flavor. The product consists partly of VG (vegetable glycerin) and partly from PG (propylene glycol). VG provides the taste and vapor of an e-liquid and PG will be used to create throathit.
Different brands e-liquid
There are several brands that offer e-liquids. Of course you choose an e-liquid of the same brand as your e-cigarette. One of the best known brands in the field of e-liquids is Millers Juice. They also sell far the most different tastes. But besides Millers Juice you can also find Zensations and Craft. Flavors range from tobacco flavors to fruity flavors.
Buy E-liquids online
You can buy e-liquids quickly and easily via our website. It does not matter what kind of taste you are looking for, we have it in our wide product range. Be amazed by the many flavors that we offer. Place on weekdays order before 17:00, we will send the same day to you.