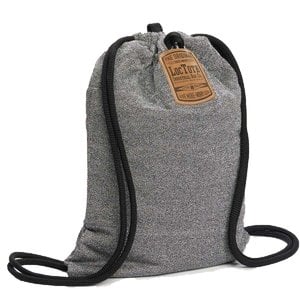 Add to cart
Theft Resistant bag - FREE Shipping
Loctote Grey
Article code NF-LOCTOTE-GREY
SKU NF-LOCTOTE-GREY
Op werkdagen voor 17:00 besteld, dezelfde dag verzonden
Vragen? Bel +31 85 888 6846
Gianmarco Fantinuoli
11-01-2018 13:57
Amazing, the product is very nice well designed (like all kickstarter for my opinion).
The shipment was very fast. Very reliable and cool online store.
Paula S.
28-11-2017 14:50
No description was given
T.H. T.
18-10-2017 20:02
Koper heeft geen omschrijving achtergelaten.
Ed P.
18-10-2017 14:43
Ik was op zoek naar een niet al te grote, handige, veilige en comfortabele rugzak. Via YouTube kwam ik deze rugzak tegen en was direct enthousiast. Shop in Nederland gezocht en dat werd Novus en besteld.
Volgende dag in huis. Top Novus.
En deze rugzak was precies volgens verwachting. Hoe deze zich verder in de praktijk houdt, kan ik nog weinig over zeggen, maar vooralsnog ben ik dik tevreden.
Prijs was al iets gezakt, maar zou wat mij betreft nog iets voordeliger mogen. Blijft een stevige prijs, maar vooralsnog geen belemmering om deze rugzak aan te schaffen
De Vroedt
08-09-2017 07:22
Makkelijke tas, past veel in, goed op slot te zetten.
Geeft een veilig gevoel. Niet zwaar.
J.S.
01-08-2017 09:11
Zeer snelle verzending naar België ; kwaliteitsvolle rugzak die bovendien heel comfortabel zit. Hier gaan we zeker plezier aan beleven !
Johan
26-07-2017 15:37
Very fast delivery to Sweden! Free shipping.
Robert
01-07-2017 13:31
compact op te vouwen, goede maat, afsluitbaar, degelijk , binnenvak waterdicht voor gsm enz, helaas vind ik hem zwaarder dan verwacht maar is wel super degelijk
Joern
26-06-2017 11:54
Great. It's exactly what I expected!
Brian
14-06-2017 11:26
This bag is unbelievable. I use public transportation a lot and always was conscious of pickpockets. Now I feel safe knowing that nobody can get to my stuff. I never leave home without it anymore.
Frank Phan
30-05-2017 19:51
Supersnelle levering (volgende dag al in huis). Goed voor het strand en vakantie om je spullen veilig te houden. Tuurlijk is niks 100% proof, maar dit is wel genoeg, ruim genoeg om ongewenste mensen weg te houden.
Chantal
22-05-2017 16:47
Ben heel blij met de leuke en vooral veilige tas. Ga binnenkort naar Madrid en heb hem speciaal daarvoor gekocht. Kunnen ze me niet rollen daar
Daan Straatmans
01-05-2017 22:40
Na lang wachten (omdat de tas nog niet leverbaar was) eindelijk de LocTote nu in huis. De levering van Novus was super snel en de LocTote is echt cool. Je komt er echt niet in, en met het bijgeleverde hangslot maak je de tas gemakkelijk vast. Iedereen zou deze tas moeten hebben.
4.85
stars based on
13
reviews